News & Events
August 1, 2019
We Have Moved Offices –
On Thursday 1st August 2019 we moved to new premises and you'll be able to call us using the new details listed below.
(more…)
June 10, 2019
Builder's Profile today launches to UK construction, Projects Profile – a simple-to-use contract awards information service
Builder's Profile, UK construction's trusted PQQ & Compliance platform, today launches its contract-awarded-projects service – Projects Profile – to the UK construction industry. Projects Profile is a simple-to-use, contract awards service that provides construction projects information, supported by industry insight analysis tools, direct to subscribers' inbox every week day.
(more…)
September 12, 2018
Save £000's at The Enterprise Software Roadshow – Old Trafford Stadium, Manchester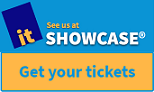 If you are looking for ERP management software solutions and a day at Old Trafford Stadium, this could be the exhibition for you. Join us on Tuesday 18th Sept 2018 10am – 2pm.
itSHOWCASE is designed for businesses who need to update their management software systems, taking a self-service approach to their selection process. It's unlike any other exhibition you have been to.
(more…)
August 17, 2018
Phelan Construction Join Their Supply Chain on Builder's Profile

Phelan's passion for collaboration drives supply chain integration with Builder's Profile to deliver data driven decision-making. Essex based Phelan – the £60m structural, new-build fit-out and refurbishment contractor – has this month on-boarded their supply chain with Builders Profile to achieve multiple business and compliance benefits.
(more…)
August 9, 2018
Your Profile and BIM – Digital Construction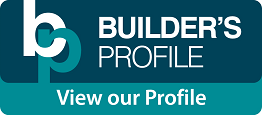 Simply put, Digital Construction is the business model that puts digital tools at its heart to improve the process of delivering and operating within the built environment. The definition of what digital construction is will depend on the organisation and the role played within construction projects. As BIM Level Two became mandatory on all Public sector projects from 4 April 2016 it became essential for the Profile to include a scalable BIM section to meet main contractor requirements.
(more…)
July 31, 2018
If you work in West Sussex, this is the Expo for you!

Hosted in the South of England Event Centre, Ardingly, Haywards Heath, Sussex, South East Construction Expo is an innovative business-to-business event. The one day expo, held on 13 September 2018 is dedicated to the construction sector bringing together clients, contractors, developers, consultants and other related industries across the UK.
(more…)
July 30, 2018
Bardsley Construction keeps innovating with Builder's Profile

With a 50-year heritage and a £70 million plus turnover, Bardsley Construction has solid foundations as a dynamic, innovative and successful business. And after attending Builder's Profile's first North West Alliance Partnership Event has decided to keep innovating and encourage new supply chain members to use this collaborative service.
(more…)
July 23, 2018
BAM Host a Construction Supply Chain Event – Oxford, 26th July 2018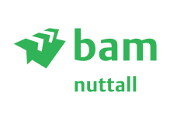 BAM is a national civil engineering and construction contractor looking for local construction companies to join their team. Please go to meet them on 26th July 2018 from 11am – 3pm at South Oxford Community Centre (Gill Garratt Room), LakeStreet, Oxford, OX1 4RP
(more…)
July 17, 2018
Builder's Profile welcomed on board by SSIP as a new Supporter Member

SSIP was founded in May 2009 following the Government report on Accelerating the SME economic engine: through transparent, simple and strategic procurement. Supported by the HSE, SSIP aims to streamline pre-qualification and encourage straightforward mutual recognition between its Member Schemes.
June 22, 2018
Another Top 100 Contractor Caddick Construction to use Builder's Profile

Caddick's reputation for delivering high quality new build, refurbishment and civil construction is built on a 38-year heritage. Its development and expansion have been carefully controlled and its supply chain prides itself on delivering on budget and on time. The decision to use Builder's Profile has therefore been very carefully considered.
(more…)
June 11, 2018
Meet The Buyer Event, 6th June 2018, Lincoln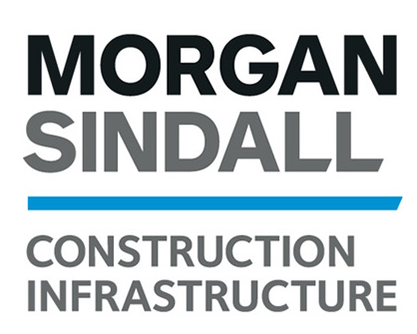 Lindum, Morgan Sindall and GF Tomlinson hosted a very successful Meet the Buyer event on Wednesday, June 6, at the Bentley Hotel, near Lincoln.
(more…)
February 12, 2018
Jamieson Contracting Support Local Supply Chains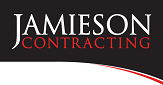 Established for 30 years, Jamieson Contracting is a leading construction services company based in the North West, undertaking projects in both public and private sector businesses across the North of England.
(more…)
Welcome Uponor – Premium Member and Main Contractor

Uponor Building Energy Ltd is a leading international supplier of plumbing, indoor climate and infrastructure solutions. Based in Watford, they are our latest main contractor to utilise both sides of the Builder's Profile service; Publishing their Premium Profile to promote their professional company as qualified AND accepting the Profile as their own supply chain compliance measure.
(more…)
February 1, 2018
Local Supply Chain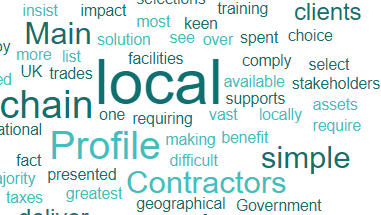 We're all keen to see our taxes spent locally where they can deliver most benefit to our communities and have the greatest impact on them. National Government, Local Authorities and commissioning clients can all insist on local supply chain component – which is what we want.
(more…)
January 17, 2018
Downwell Demolition – BCLive 2017 Award Winners

Congratulations to Downwell Demolition, winners of the Builder's Profile sponsored Best Subcontractor/Supplier Category at BCLive Awards 2017.
(more…)
November 15, 2017
Our Latest Feature – 'Join Requests' Connects Main Contractors With New Subcontractors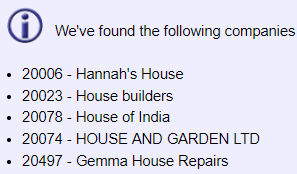 We are pleased to announce that our latest 'Join Request' feature will be released on Thursday 16th November. A new process has been completely designed which improves supply chain inclusion and easily manages new members through to pre-qualification.
This flexible functionality will enable team members to efficiently request new subcontractor Profiles, while keeping up to date with their progress.
(more…)
September 11, 2017
How Long Does it Take to Complete a Profile?
Would you be pleasantly surprised to learn that it can take just one hour? Our Support Team, being the Profile experts, offer a 'Profile Walk Through' service which helps to streamline the complete process.
(more…)
Publishing your Profile is Now Even Easier
Using the new Premium Members Area, simply send your Profile to your potential clients, existing clients, professional services, industry associations;  to anyone and everyone in your commercial network.
(more…)
Introducing Our Latest Main Contractor Feature – 360 KPI
To enhance the existing Project and KPI features we are soon to be introducing a 360 KPI facility; helping to efficiently monitor, measure and manage performance.
(more…)
September 7, 2017
ConQuest's New Noticeboard

ConQuest, renowned for their Estimating and Surveying Software have now launched the ConQuest Noticeboard for Subcontractors & Suppliers.
(more…)
Builders' Conference – The UK Construction Industry's Premier Data Provider

Whether you are a main contractor, a specialist subcontractor, a supplier or a consultant, The Builders' Conference has something for you. Including exclusive offers for our Members.
(more…)
May 16, 2017
ConQuest and Builder's Profile join forces


Over 70% of UK building contractors gain instant access to the Builder's Profile open-access Common Database for PQQ and compliance information
(more…)
March 20, 2017
Voltcom Invite Their Supply Chain Members To Join Builder's Profile
Based in Llantrisant, Cardiff; Voltcom supply chain team are currently inviting their supply chain members to submit a Profile for prequalification assessment.
(more…)
March 14, 2017
Builder's Profile Welcome Associated Installations Ltd
Associated Installations Ltd is a family run business based in Dagenham, offering a complete range of commercial refurbishment and construction services.
(more…)
December 27, 2016
Spadeoak puts in the spade-work to win prestigious Builder's Profile sponsored Award at 2016's BCLive Event at The Savoy
Aggregate Engineers Spadeoak's 2016 efforts paid off by attaining 'most main contractor approvals' to win the Builder's Profile sponsored BCLIVE New Business Achievement award, presented at The Savoy hotel, London in December.
(more…)
December 25, 2016
Galliford Try Invite Their Supply Chain to Join Builder's Profile

From October 2016, house-building and construction group Galliford Try plc invited its supply chain to use Builder's Profile to ensure best practice and improve the supplier experience.
(more…)
December 20, 2016
No Paperwork Surge For Thames Tideway!

Thames Tideway's three Main Works Contractor Joint Ventures CVB, FLO and BMB this December choose Builder's Profile to manage & share PQQ & compliance information across the £ 4.2bn project to improve collaboration, efficiency and costs.
(more…)
November 27, 2016
For Titan Group Supply Chain Members…How To Submit Your Profile.

From November 2016 Titan Group will be inviting their supply chain members to submit their pre-qualified questionnaire and compliance information through Builder's Profile.
(more…)
November 20, 2016
BAM Nuttall London Division Supply Chain Forum – 15th Nov 2016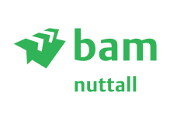 We are delighted to be attending the forum held at The Bloomsbury Hotel, London where Bam Nuttall have invited their supply chain partners who have supported their business over the last year.
(more…)
October 15, 2016
London Stansted Meet the Buyers Event Thursday 6th Oct 2016


Builder's Profile are delighted to be exhibiting at the London Stansted Meet The Buyers event on 6th October 2016 in support of our attending main contractors. The event gives suppliers the excellent opportunity to meet Buyers from over 35 major companies and organisations from across the region, and Buyers from leading organisations to find new, locally based suppliers.
(more…)
September 25, 2016
Important Profile Update
From Tuesday 27th September members will find small changes when updating the Profile questionnaire.
(more…)
September 15, 2016
Would you like to receive complimentary passes to attend London Build?
London Build, taking place this year at the Olympia London on October 26th & 27th, has established itself as the leading construction event to cover the latest projects and opportunities across the capital.
(more…)
August 27, 2016
Tate Technical goes live with Builder's Profile in only 48hours
Servicing a national base of blue chip customers, Havant based air conditioning experts Tate Technical goes live with Builder's Profile in only 48 hours to service its heavily regulated sector supply chain.
(more…)
July 27, 2016
Thames Tideway Event – Tuesday 19th July 2016
Did you know, even a light drizzle of rain causes millions of tonnes of untreated sewage to discharge into the River Thames from London's Victorian sewer network?
(more…)
June 27, 2016
Builder's Profile Welcomes Specialist Contractor Titan Group
From November 2016 Titan Group will be inviting their supply chain members to submit their pre-qualified questionnaire and compliance information via Builder's Profile.
(more…)
June 10, 2016
Premium Membership Discount for Trade Association Members
Under the umbrella of BuildUK, members of three additional Trade Associations can claim a discount price for Builder's Profile Premium Membership.
(more…)
May 27, 2016
A complex supply chain requires a simple solution, Allenbuild chooses Builder's Profile
Byfleet, Surrey based national main contractor Allenbuild, part of the £551m Places for People Group, chooses Builder's Profile to help manage its complex supply chain.
(more…)
May 15, 2016
Key regional contractor Mossford Construction selects Builder's Profile for new supply chain management relationship
Builder's Profile is excited to announce its selection by regional contractor Mossford Construction as part of its supply chain management platform. From May 2016 Mossford will invite its entire supply chain to submit their PQQ & Compliance information via Builder's Profile.
(more…)
May 14, 2016
Accident reduction 'central to business planning' say Main Contractors at 'Meet the Buyer' events
At 'Meet the Buyer' events, such as this month's Thames Tideway Tunnel meeting in London, main contractors emphasize that accident reduction is central to their health and safety business planning. Qualification, competence and stability evaluation of supply chains is key to achieving this objective.
(more…)
May 13, 2016
Principal Approved Suppliers Scheme now a SSIP registered scheme
Builder's Profile members with the Principal Safety accreditation will be able to include this into their Company Profile as a SSIP Health & Safety Assessment Scheme.
(more…)
May 10, 2016
Thames Tideway Tunnel – Meet the Buyer Event – 13th May 2016
Builder's Profile are attending the event, hosted at Stamford Bridge Stadium.
(more…)
April 27, 2016
HS2 Joint Venture 'Fusion' chooses Builder's Profile.
HS2 bid Joint Venture 'Fusion' chooses Builder's Profile to connect with, integrate and collaboratively 'manage' their impressively large combined supply chain.
(more…)
April 20, 2016
£120m Shaylor Group adopt Builder's Profile
Shaylor Group, the £120m 'regional contractor with a national presence', becomes latest Main Contractor to adopt the Builder's Profile service to manage its supply chain
(more…)
March 27, 2016
The Scaffolding Association Join Builder's Profile
It is spring and the Scaffolding Association becomes the latest Trade Association to adopt and support the Builder's Profile PQQ service. The ability to centrally store and share compliance information will provide immediate benefits to the members of this national organization.
(more…)
February 27, 2016
Builder's Profile Steering Committee Meeting
The steering committee meeting primarily provides direction, guidance and control to the development of the Profile questionnaire. The main contractor, industry partner and subcontractor committee meet 3 times a year to discuss construction industry requirements and feature development.
(more…)
February 20, 2016
Another Five Main Contractors Go Live with Builder's Profile
Five new major main contractors choose the Builder's Profile open-access Common Database for PQQ management. Which means a great start to 2016 for subcontractors working with; Overbury, Morgan Lovell, Morgan Sindall Property Services, Britannia and Spence.
(more…)
February 10, 2016
Builder's Profile attends Birmingham's Meet the Buyer Event
Will you be attending FinditinBirmingham's 'Meet the Buyer' Breakfast event with Willmott Dixon on Thursday 4 February 2016? Do you have any Builder's Profile questions at all?
(more…)
December 27, 2015
Balfour Beatty win at Builders Profile sponsored BCLive 2015
Balfour Beatty, Van Elle and Hill Partnership win at The Builders Conference BCLive Awards event sponsored by Builder's Profile and hosted at The Savoy Hotel, London.
(more…)
October 17, 2015
A Major Survey On Building Services 'BIM READINESS' – The Survey Findings
In August 2015 we highlighted that a sector-wide BIM survey had been launched by the Electrical Contractors' Association (ECA) alongside the Chartered Institution of Building Services Engineers (CIBSE), engineering consultancy BSRIA, and Building, one of the UK's leading construction sector publications. The BIM study ran until September 15.
(more…)
September 23, 2015
Britannia Construction Ltd Join Builder's Profile
Builder's Profile is proud to announce a new working relationship with specialist construction and civil engineering contractor Britannia Construction Ltd.
(more…)